Commander´s Coins / Unit Coins
All sizes and shapes are possible, most sizes used are 40 mm, 44 mm and 50 mm.
The coins are stamped on both sides.
The coins are available in all metal colors and can be colored on both sides.
Metal colors: silver, gold, antique silver, antique gold/brass, copper.
The minimum order quantity for new orders is 100 pieces, for re-orders 50 pieces.
There are no set up fees / die charges!!!
Prices change at: 100 / 200 / 300 / 400 / 500 / 1000 pieces

Display cases can be produced for all coins.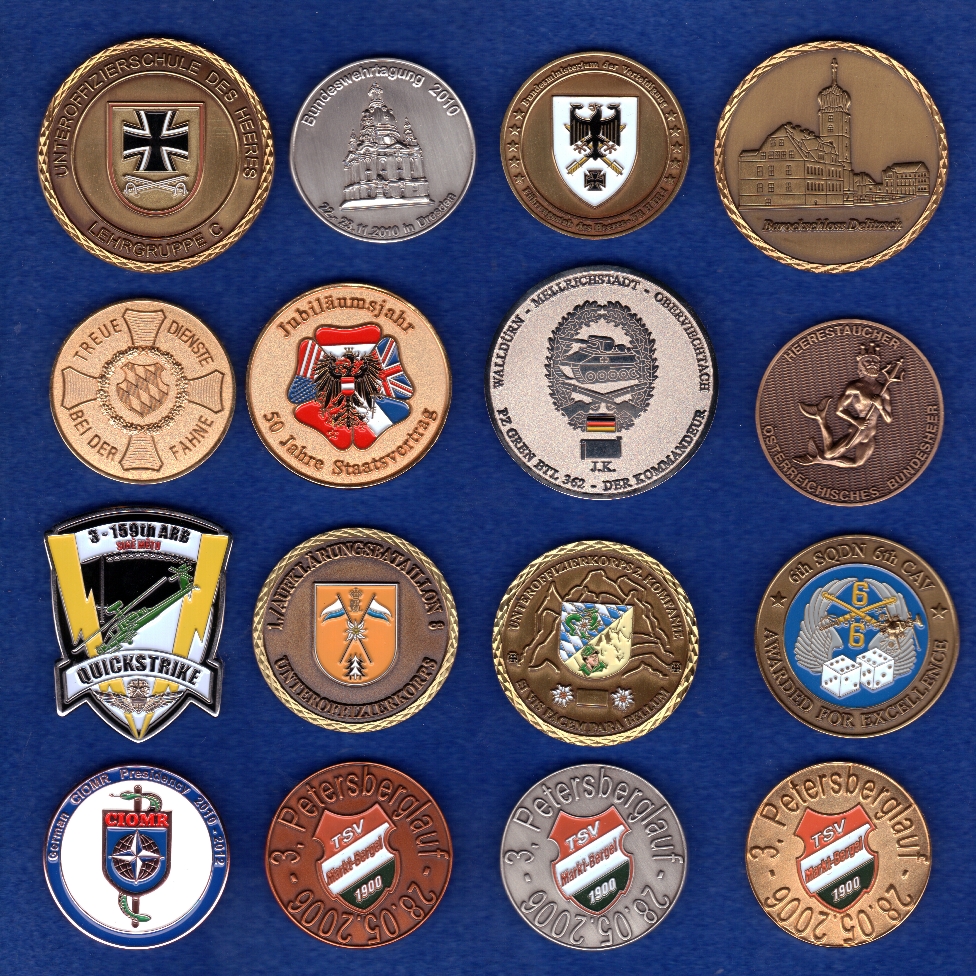 Firma Frank Hummel, Weilerfeld 22, 91613 Marktbergel, Germany Email: info@frankhummel.de