Miniature Pins
- Size usually up to 26 mm (heigth or width)
Possible fasteners:
- long needle
- one pin and clutch
- without fasteners, for example to glue them onto lighters
- on tie tacs
The minimum order is 100 pieces.
There are no set up fees / die charges!!!
Miniature Pins and tie tacs can be mixed as long as the design of the pins remains
exactly the same at all items.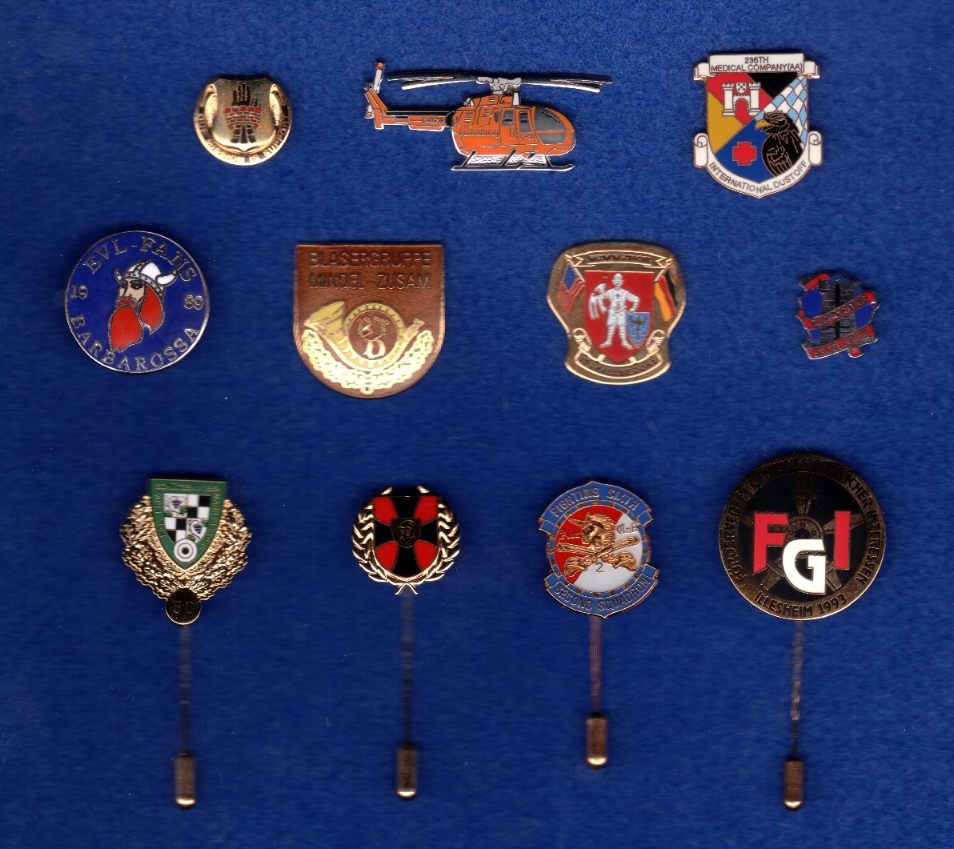 Firma Frank Hummel, Weilerfeld 22, 91613 Marktbergel, Germany Email: info@frankhummel.de